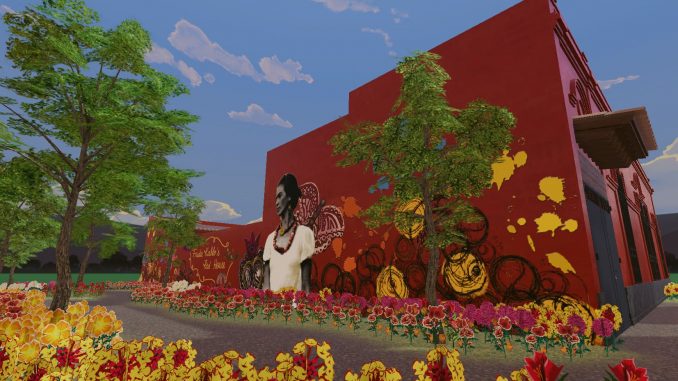 Ezel.Life, a company active in the field of metaverse and NFTs, brings Frida Kahlo's Red House to the Decentraland metaverse and makes a presentation at Metaverse Art Week. This release is part of the third annual art week in the metaverse: "The world is made of code".
This initiative sustains man's ability to feel and elicit emotional responses instantly from viewing art with the help of the metaverse. 
Meet the Metaverse Week Art
Metaverse Art Week 2022 starts on August 24 until 28. It will feature a wide variety of works made by artists and designers from all over the planet, as well as relevant art houses and collectives such as Sotheby's, Artnet and UXartlaby; NFT markets such as Open Ocean and more.
Other household names from across the contemporary art world include Burton Morris, while the iconic artist's place is represented by her family. Frida Kahlo's Family, as presented, will exhibit "mind-blowing installations." 
The objective of the Red House of Frida Kahlo in the metaverse is to make known what would be the first home of the painter and which hides different secrets and anecdotes that bring us closer to her history.
Come to visit The Frida's Red House in Decectraland
Frida Kahlo's Family with Ezel.Life are launching The Red House, an immersive experience showcasing the child-days of Frida Kahlo in her family's house.
It is important to mention that Frida Kahlo is a benchmark of Mexican art and culture, so it is a great way to learn about her early years and the stories that have remained between the bricks of her family's house. And have this experience like a memory that lives forever on the web3. 
Within the walls of the Red House, located in Mexico City, precious memories of the Kahlo family are stored waiting to be discovered by everyone thanks to web3. And now this is the moment to be a part of a great event in the metaverse. For all Frida Kahlo fans out there, it is also a great opportunity to learn a little more about this great artist and even obtain an official NFT certified by the Kahlo family.
Ezel.Life's association with Frida Kahlo's family will bring various unprecedented pieces to those who enter this new experience in the metaverse.
The red house is now available and you can enter to explore it right now. The best thing is that you don't have to wait for them to start a tour since the exact replica of the place is always in the metaverse, just like the house is in its location.